[ad_1]

If you haven't been, we don't know what you're waiting for! Here are our top seven tips for first-timers to the Maldives, so you'll be able to enjoy a perfect getaway in paradise – no excuses!
1. What's an atoll?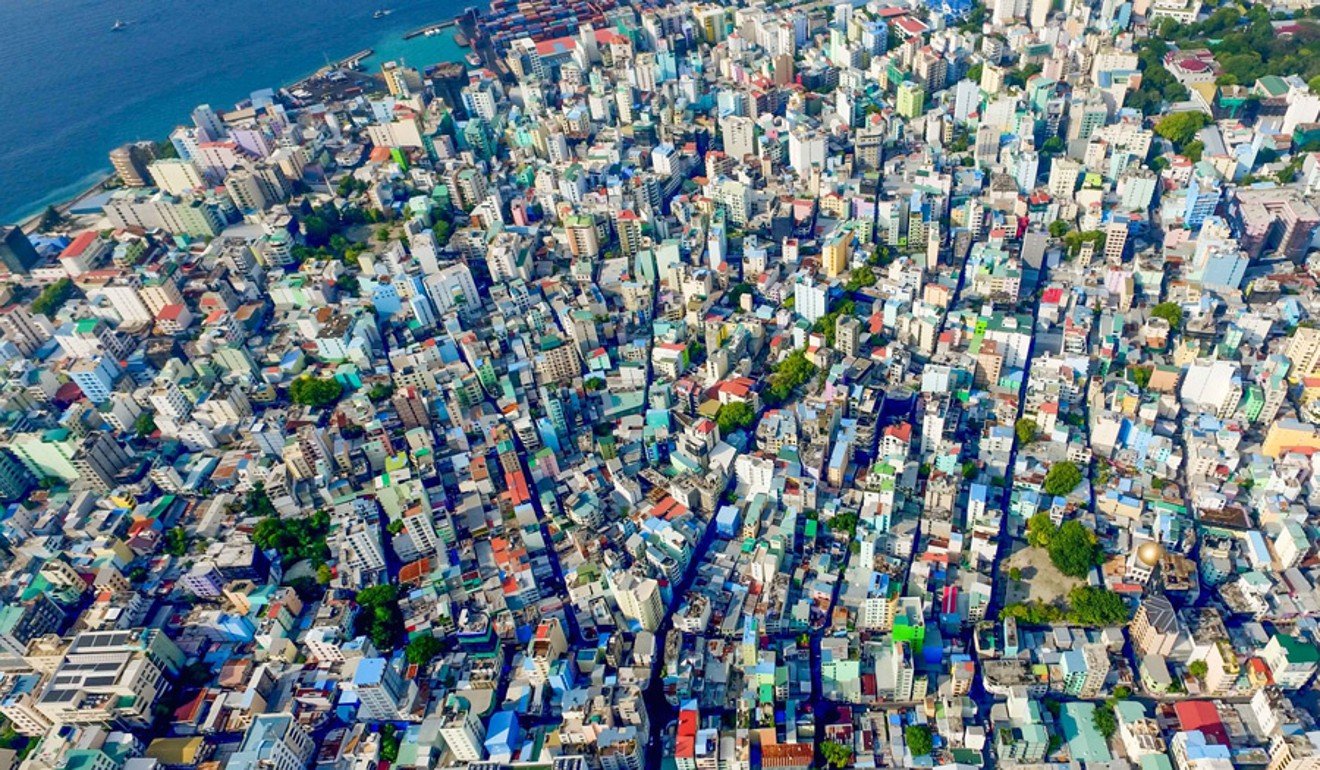 You'll hear this word a lot. The Maldives is an island nation made up of 1,192 coral islands (out of which only around 200 are inhabited) grouped in a double chain of 26 atolls (ring-shaped coral reefs) spread over 90,000 square kilometres in the Indian Ocean. Geographically, that makes it one of the most spread-out countries in the world, but it is the smallest Asian nation by land area. The locals, who are Muslims, call the Maldives "Dhivehi Raajje". Malé is the capital, which is the most populated city in the country. The atolls consist of beautiful live coral reefs and sandbars, and the further they are from the main group of islands, the more beautiful the views.
Explore the depths of the Maldives with the DeepFlight Super Falcon 3S
2. How do I get to my resort?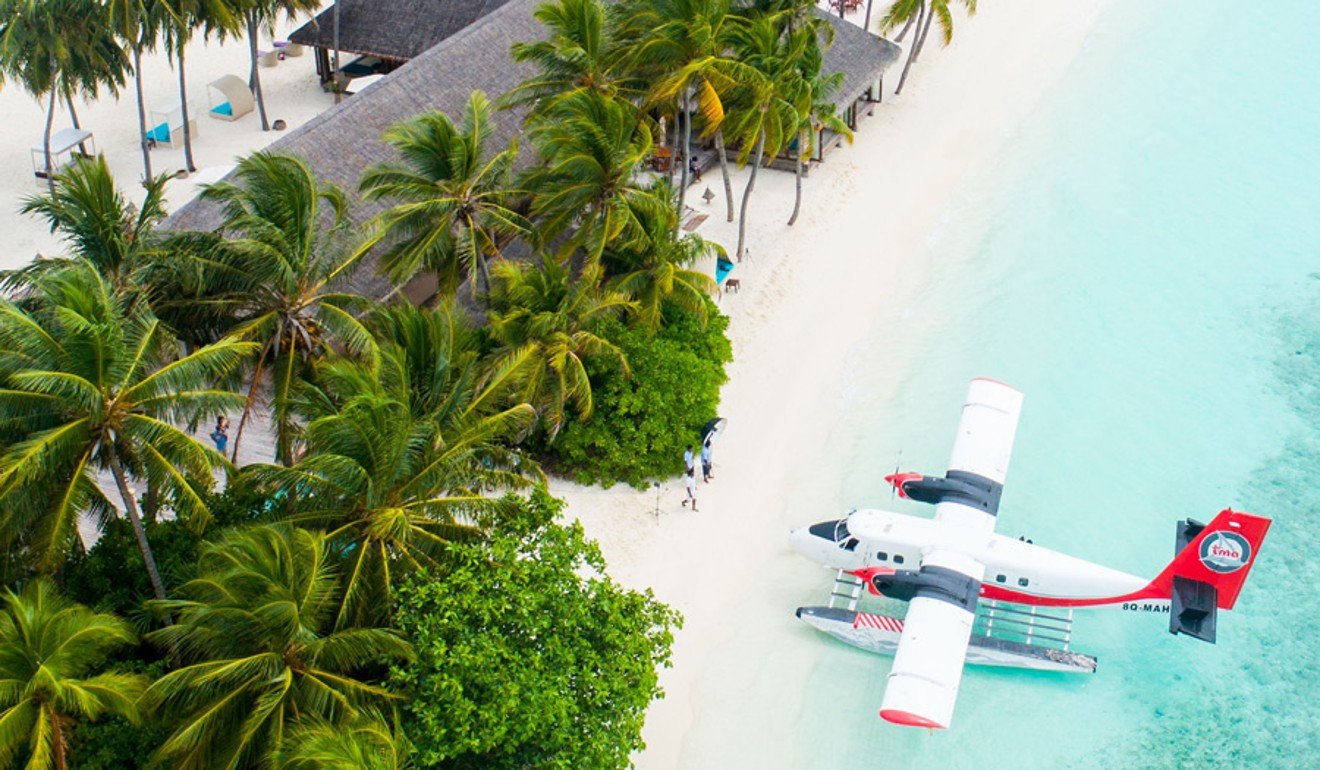 The more far-flung resorts require expensive speedboat or seaplane transfers. On the upside, the further away you are from Malé, the more peaceful the islands and the better the diving. The seaplane transfers out of Malé are part of the Maldives adventure, as it allows you to see the breathtaking archipelago from above. Keep in mind that seaplane transfers only operate in the daytime, so book all your flights for before 3pm or you may find yourself stranded in Malé overnight.
3. The locals are Muslims. So, no cocktails?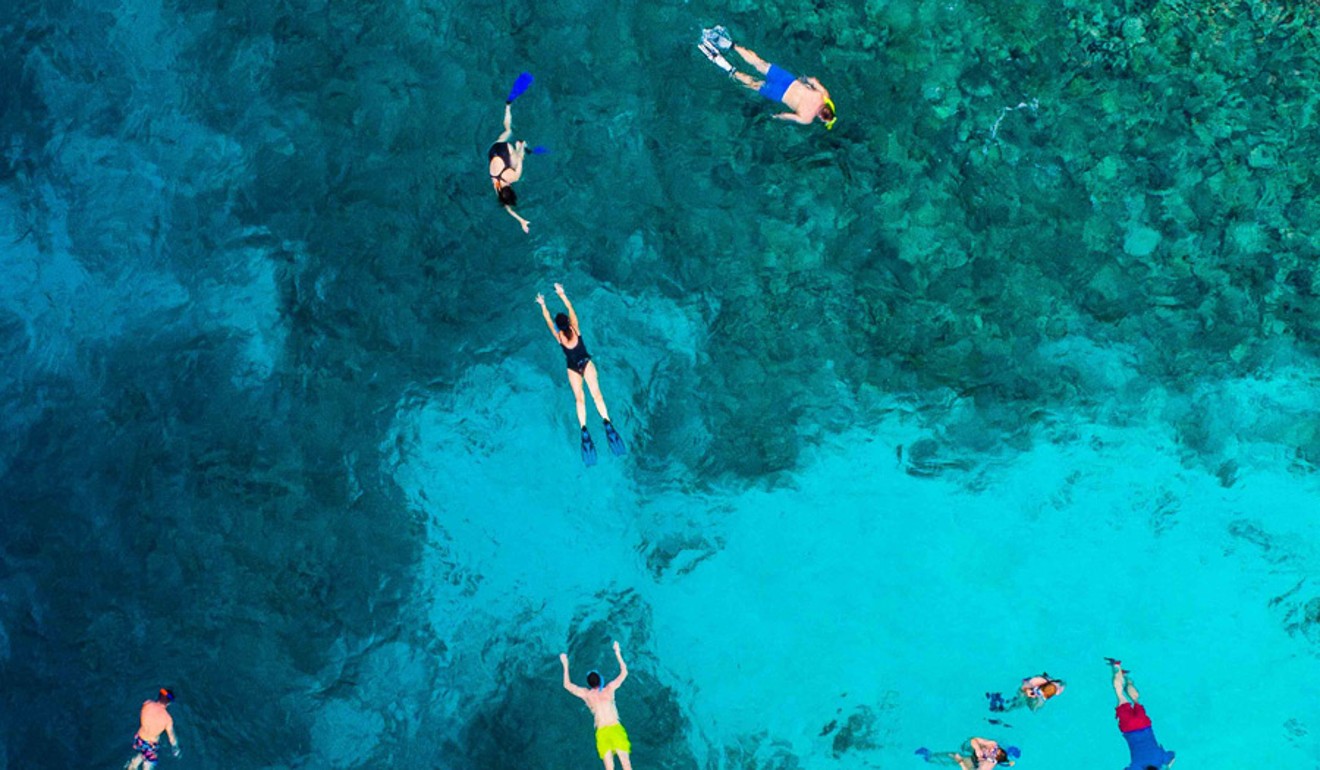 The official religion in the Maldives is Islam and it abides by strict Shariah laws. This means that alcohol is banned for consumption by the local population. However, nearly all resorts and live-aboard boats are licensed to serve it, usually with a steep mark-up. We recommend booking all-inclusive packages at resorts, as this usually includes alcoholic beverages at the resort rate.
What has Banyan Tree been doing to save coral reefs in the Maldives?
4. What's full board and half board?
All Maldivian resorts are self-contained so they have at least one restaurant, which generally serves international cuisine to cater to the myriad of guests. Breakfast is almost always included in your stay, and many resorts offer the option of half-board, which offers an additional meal (either lunch or dinner); and full board, which means all your meals are catered for. These can be better, cost-wise, compared to ordering à la carte. If you're planning on having more cocktails during your stay, it may be worthwhile to go all-inclusive, or indulge in the resort's special packages. These options usually include perks like all meals, unlimited drinks (alcoholic and non-alcoholic), spa treatments, dive/snorkel tours, watersports and other fancy upgrades. It saves you the hassle of booking activities separately.
5. Who should I bring to the Maldives?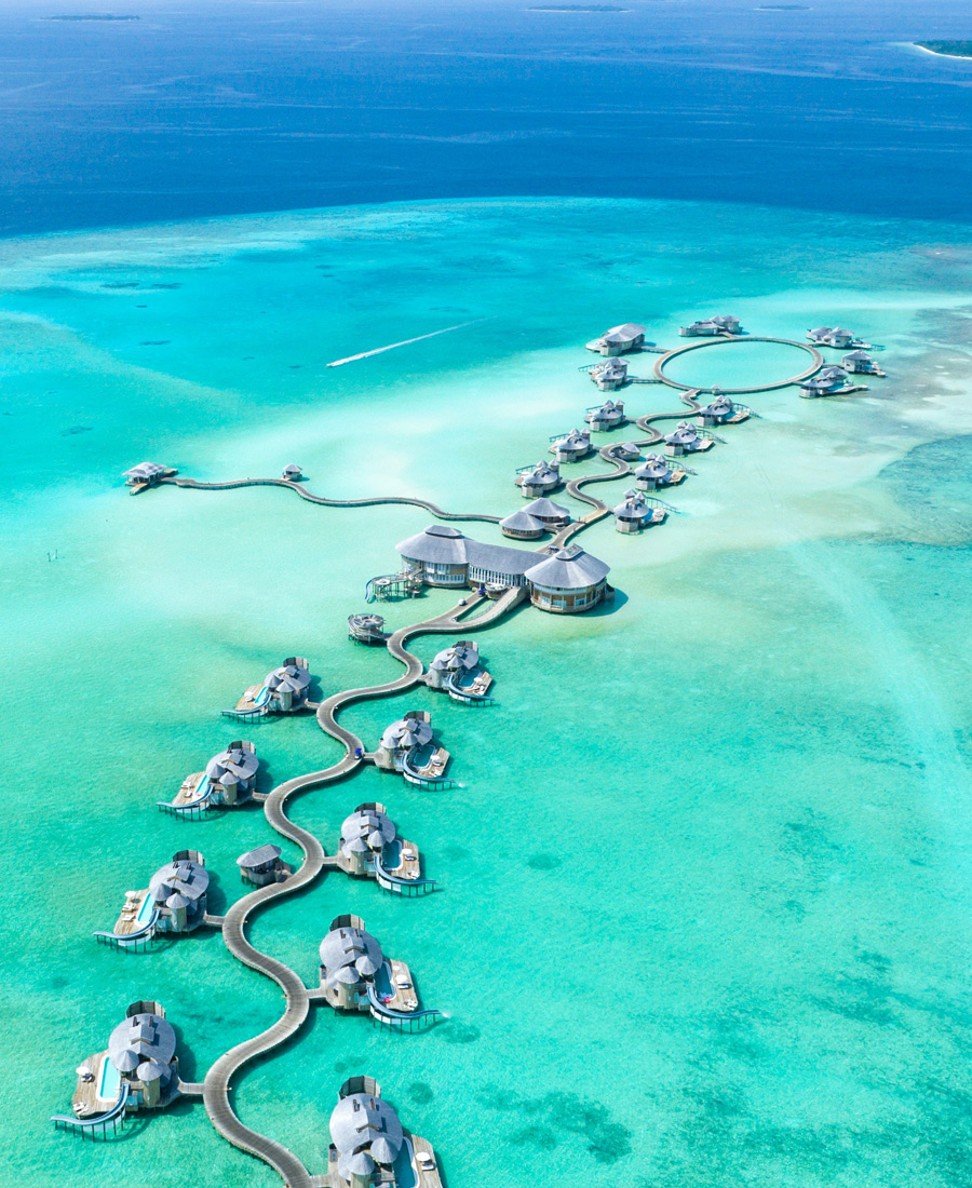 The Maldives is a very popular wedding and honeymoon destination, and it's also a beautiful place to go diving – 1,192 coral islands don't count for nothing! The luxury resorts are designed with the holiday-seeking honeymooners and the jet set in mind, but you'll have to pay top dollar for designer furniture, gourmet food and stylish facilities in a luxurious over-water villas with direct access to the relatively shallow crystal clear waters below.
Cast away to a luxury resort in the Maldives this winter
Holiday resorts are reserved for guests travelling with families and can usually be found on Kaafu, with easy access to Malé. These resorts are large and have a full array of facilities such as multiple restaurants and day-care centres but you may have to sacrifice some privacy and overall luxury. Dive resorts are often found in the more far-flung parts of the archipelago and are perfect for holiday-goers who intend to spend most of their time underwater.
6. When's the best time to go?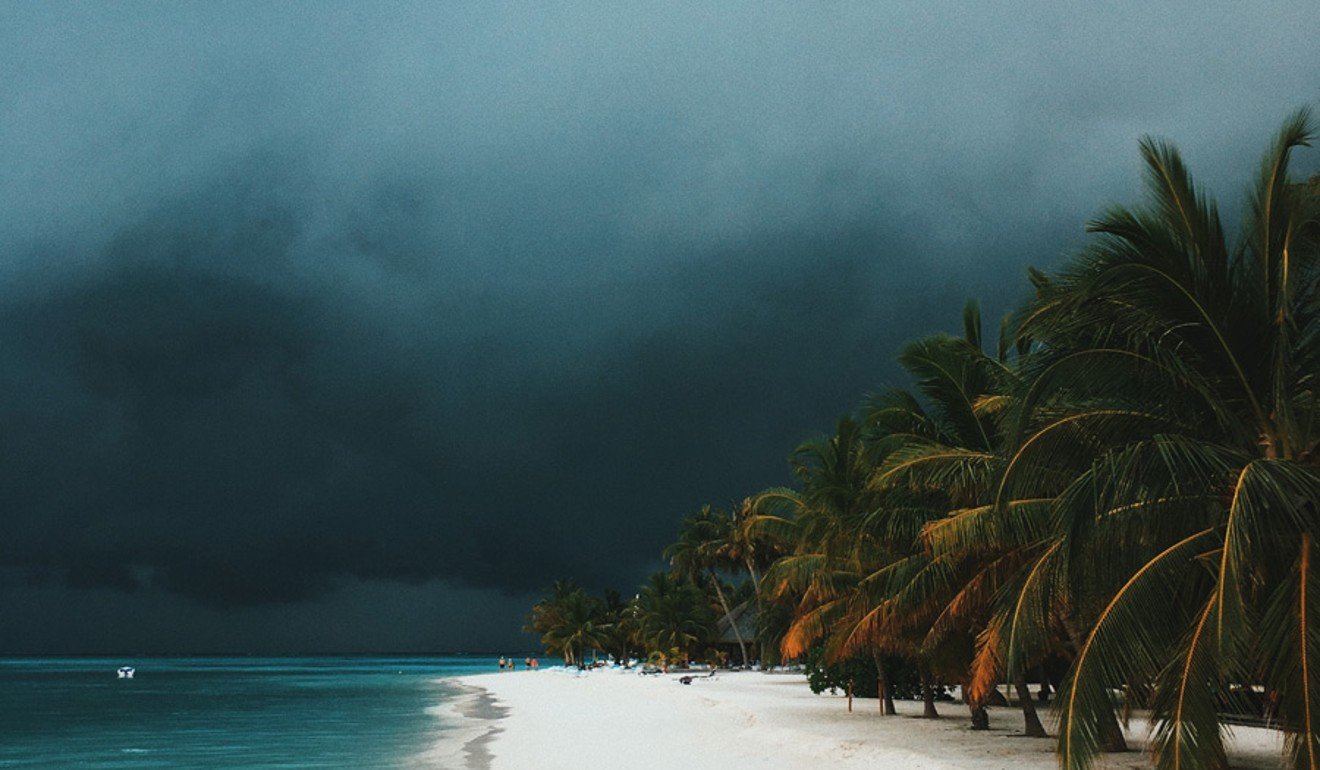 The Maldives is a tropical country, with temperatures ranging from 24 degrees Celsius (75 degrees Fahrenheit) to 33 degrees Celsius throughout the year. Although the humidity is relatively high, the constant cool sea breeze keeps the heat at bay. Two seasons dominate Maldives' weather: the dry season (November to April) and the rainy season which brings strong winds and storms (May to October). If you're in it for the blue skies and turquoise waters, plan appropriately. The quality of diving trips may be adversely affected if it has just been raining, as this stirs up the sand in the water and makes it murky.
7. What should I pack?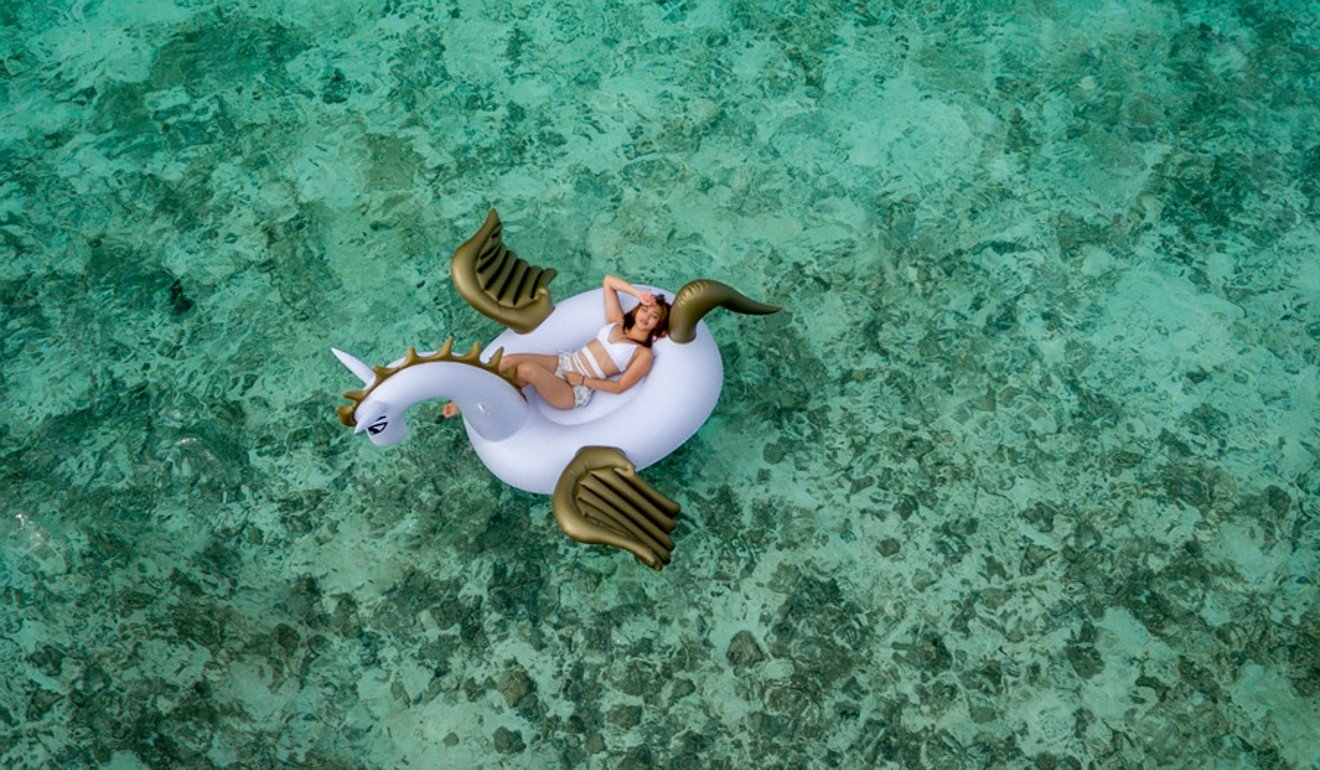 Pack as you do for any beach destination, but there's a catch. In the Maldivian climate, breezy pieces (cheesecloth tops, loose trousers, lightweight linen shirts) are the way to go. After all, you'll mostly be spending your day in swimwear! Bikinis are allowed at private resorts, but not on the local islands and Malé; local Muslim customs dictate that everyone needs to be dressed modestly, so bring some non-revealing clothing if you plan on taking a trip to a local island. It should also be noted that nudity is against the law, as is topless sunbathing.
6 hipster cafes in Canggu and Seminyak for your next Bali getaway
Resort guests are usually expected to dress well when entering the restaurants and public areas such as reception, and will be turned away if this is not done. Other than that, dress codes are usually relaxed, and smart casual is the order of the day. Forget about high heels, though; walking on sand in heels can be dangerous (and a little silly). Some islands and resorts do have their own specific dress code, so it is advisable to look it up before packing. And don't forget sunscreen!
 Welcome to paradise!
Want more stories like this? Sign up here. Follow STYLE on Facebook, Instagram and Twitter
This article originally appeared on  Wanderluxe by The Luxe Nomad .


[ad_2]

Source link