Anna Childers isn't afraid of whipping up something she has discovered on Pinterest.
As a teacher, she often uses the website, so it was a natural for her wedding, too.
"I'm just a Pinterest queen," she says.
She and her husband, Ben, made as much as they could for their outdoor ceremony this fall.
She estimates they spent 15 hours building four walls from wooden shipping pallets as backdrops for the bar and cake.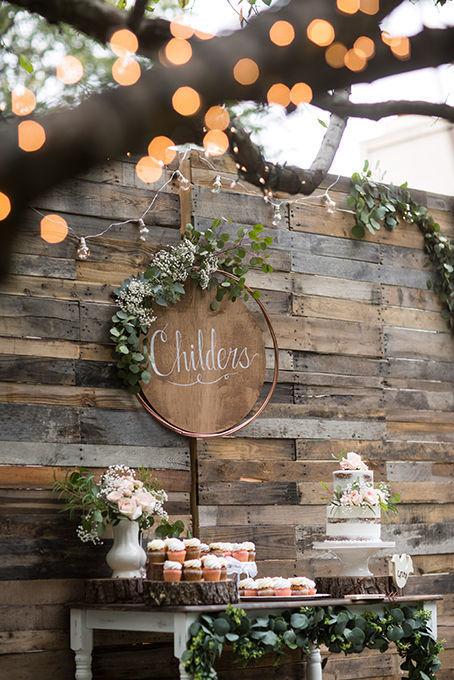 "Ben would cut the pallets apart, and I would put the pieces on the wall and nail them in. I think the walls were my favorite," she says.
She also made the signage for both areas and a menu board plus a chicken wire frame for their photos.
She shopped around to see whether it was cheaper to buy items or make them. She considered making a wooden bench for some seating during the ceremony, but it made more sense to rent chairs.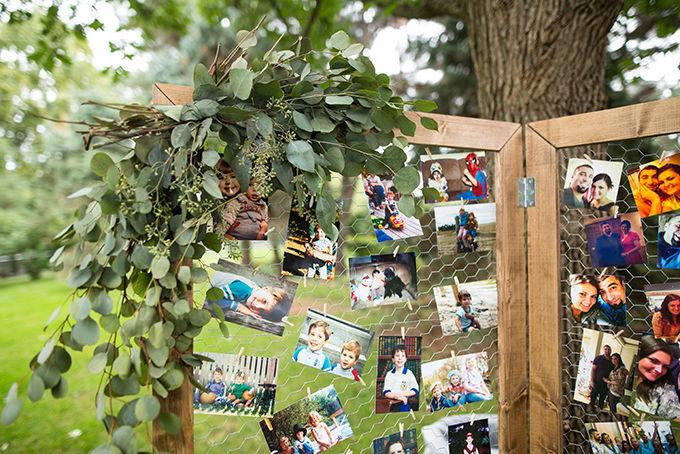 "We went pretty simple with a lot of stuff," says Anna, who was determined that everything look good. "I'm kind of a perfectionist, so it probably wouldn't have made its way out there" if it didn't fit her vision.
There's a lot to think about if you decide to put together every aspect of your big day, says wedding planner Vernetta Kosalka.
The list includes processing fresh flowers when they arrive five days before the ceremony (hint: they aren't ready-to-go out of the box) to saving your wedding photos by miraculously coming up with a charged battery for your cousin's camera.
Kosalka is using her 10 years in the business to develop a DIY wedding class for Metropolitan Community College that she hopes will debut in the fall of 2019. It will explore wedding timelines, trends, food and bouquet design. Every contingency will be covered.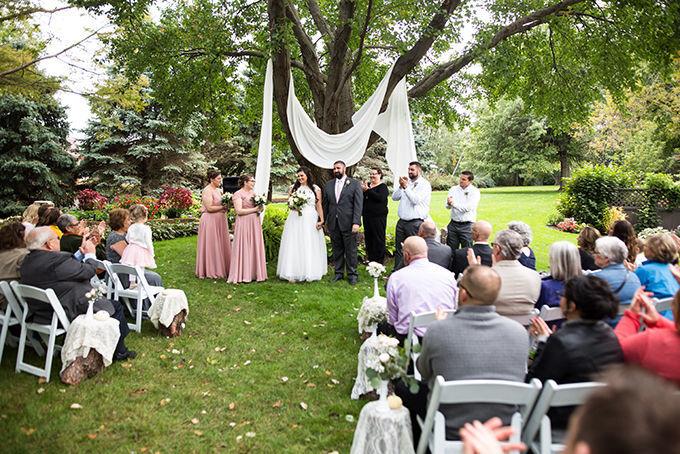 Anna says it was a comfort to know that her dad, Brad Goldenstein, who is an accomplished woodworker, was available if needed. He supplied the pallets from his business.
He wasn't the only one to help. The wedding was at the home of Ben's parents, and family played a big part, helping to set up and take down everything.
"I couldn't have done it without all their help the day of," Anna says. "We had to leave for appointments and stuff, so their help was very much appreciated and needed."