[ad_1]

GOLIAD – For more than a year, Gloria Sosa had known this day would come.
Saturday morning, the agony of losing the man who had been by her side for more than 37 years was too much, and, clutching and kissing her reposed husband, she fell to her knees at the side of his casket – her body shaking with grief.
"I didn't want to let him go. I knew that this was the last time I was going to see him in the flesh," said Gloria, 55, after the funeral.
After the casket was closed, she walked back to her seat in the chapel with family members on both sides holding her upright on unsteady feet.
"I will never move on," she said later. "I can't. I won't."
Six years after his cancer diagnosis and more than 14 months after doctors abandoned hope for recovery, Fidel Sosa, 53, was laid to rest at Flores Cemetery in Goliad. Punctuated by the lowing of cattle in a nearby pasture and the shrill laughter of children playing among the graves, the service attracted more than 100 family members and loved ones.
At the burial, reverends presiding over the services implored friends and family to support Gloria in her time of need. They also encouraged those grieving to remember the beauty and promise of life despite the overwhelming sadness that hung in the unseasonably warm air.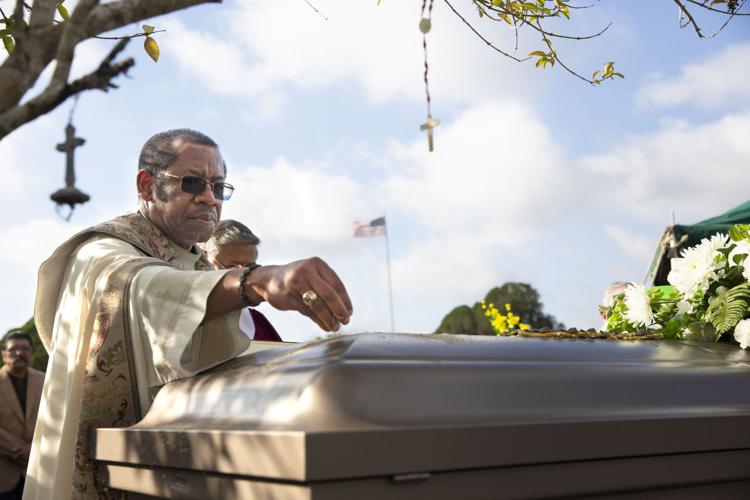 Although Gloria admitted it was a comfort to remember their times together, which she described as the best times of her life, she said she had no idea how she would get through the rest of her life alone.
"I have the memories, but right now all I can think of is, 'I don't have him with me,'" she said. "I'm lost. I'm completely lost."
After they met on the softball field as teenagers, the romance between Gloria and Fidel turned serious quickly. After a summer of courting, the soulmates were inseparable, building a life together and raising two sons.
"He was my best friend," she said.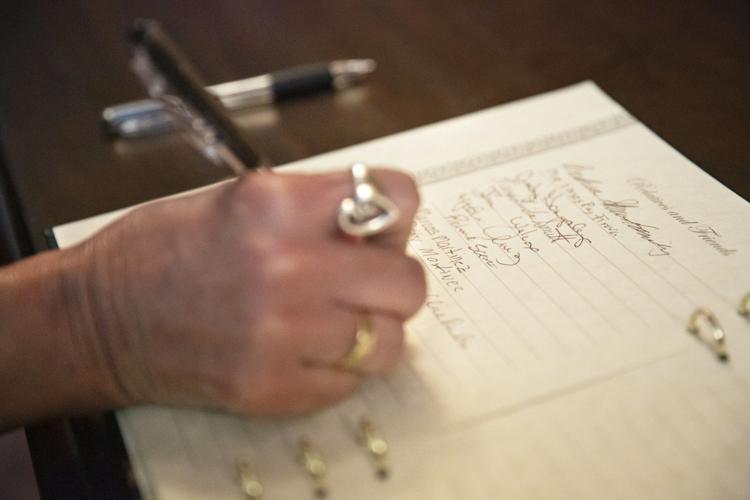 And even as the years turned into decades, the couple remained enraptured with one another. They spent almost every possible waking moment together, carpooling to work, sharing lunch breaks and making an effort to take annual getaways in which they enjoyed a hotel room, room service and each other's company.
"I could know what he was thinking," she said. "We wouldn't even talk, and I would know."
So when doctors advised that cancer had spread throughout Fidel's body, she cherished every remaining moment with him.
For months and years, she cared for her husband, so much that her posture turned crooked from leaning over his bed.
"Everyone says to me, 'Your posture,' but it hurts to stand straight," she said.
During his funeral service, a photograph slideshow displayed images of Fidel in happier times. Once a large man with a thick, dark beard, his battle with cancer had slowly transformed his body into a pale reflection of his former self.
"I could see it coming out of his side. The cancer was bulging," said Gloria about the disease that consumed him.
Gloria's younger sister, Anna Buesing, 49, of Victoria County, said watching that transformation was terrible.
"He was big at one time," said Buesing.
She recalled how Fidel had lost the ability to walk and then become bedridden. In his final months, he was unable to move, then speak and finally swallow.
During that time, it became all too clear to Fidel that his body was rapidly failing, said Buesing, adding during those last days, his suffering was immense.
"He didn't want to make it any harder on her. His whole reason for holding on was because of her," said Buesing. "He didn't want to leave her behind because she kept begging him to stay."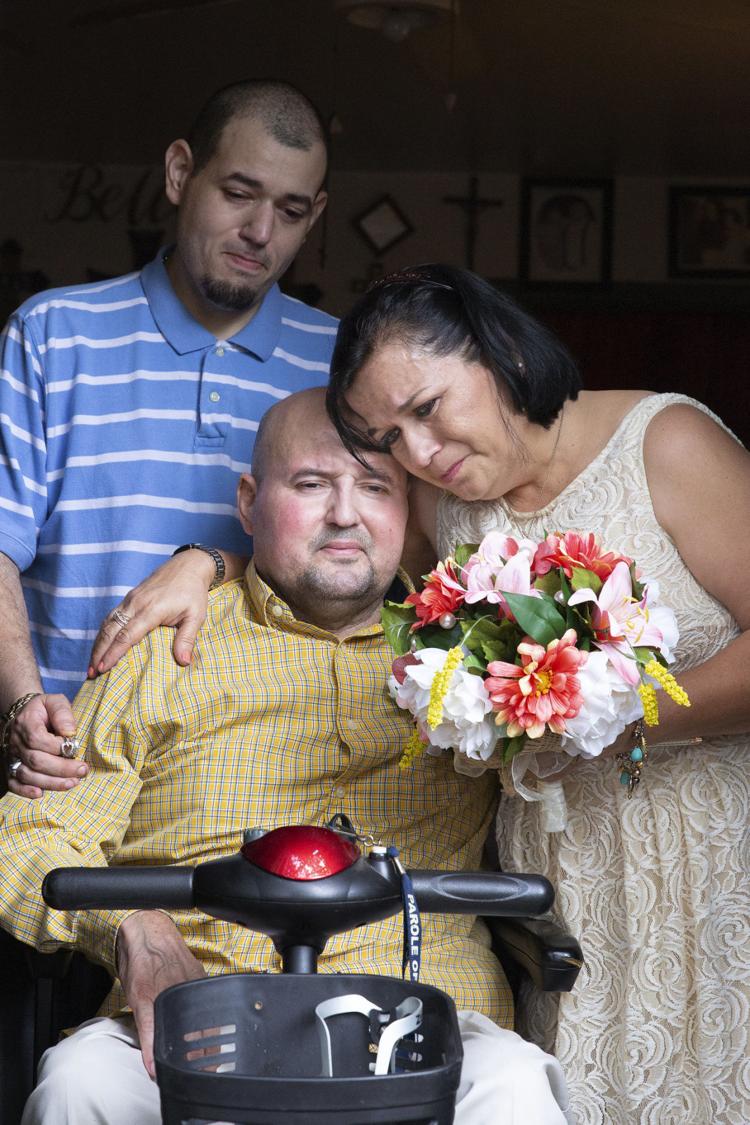 "I wish everyone to find the kind of love I did," Gloria said. "I wish they could find just a little piece of it. I wouldn't trade it for anything."
Before his death, Fidel had tried to prepare his wife for their separation, which Gloria said was an example of his selfless personality.
"He always said he was glad it was him and not a child," she said. "He hated to see children with cancer."
But when he finally died in his wife's arms on Monday, Gloria was still unprepared.
Her last words to him were: "Please don't go. Please don't leave me. I love you."
After the funeral, Buesing said she hoped Gloria would look toward her immediate future. Although Buesing recognized the difficulty in overcoming the heartbreak, the sister said Fidel would not want his wife to dwell on his death.
"He would want that for her," Buesing said.
Jon Wilcox reports on courts for the Victoria Advocate. He may be reached jwilcox@vicad.com or 361-580-6515.


[ad_2]

Source link