[ad_1]

At The Big Fake Wedding Dallas, held Thursday in Denton at Monroe Pearson, attendees took part in wedding festivities in celebration of an already-married couple renewing their vows.
Founded in Atlanta in 2008 and formerly known as The NotWedding, The Big Fake Wedding is a bridal show alternative in which a married couple renews their wedding vows in a ceremony. The event is held in cities across America, with a total of 29 big fake weddings planned to be held during 2019. Thursday's event was the ninth for the Dallas area and the first time it was held in Denton.
"It's really just not like all the other bridal shows out there," Big Fake Wedding marketing director Johna Castro said. "It will feel just like a real wedding."
Each event is an opportunity for dozens of vendors, most of which pay to attend, to promote their products and services to an audience thinking of their own weddings.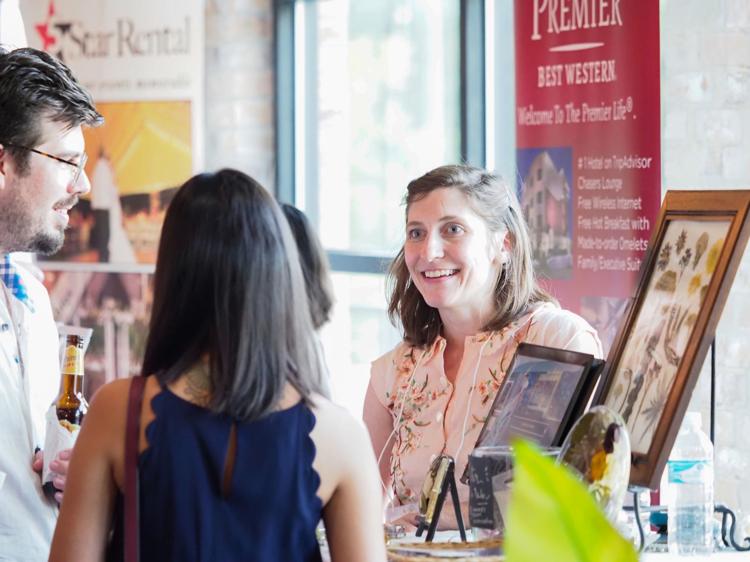 "Approximately 60% of our guests are engaged," Castro said. "We try to go beyond just the traditional vendors and open brides' minds up to what's possible."
In addition to companies in the business of wedding staples like gowns, tuxes and cakes, Thursday's event featured vendors specializing in coffee, marshmallows and floral preservation.
Kendall Myers, owner and photographer of Kendall Nicole Studios, said she felt the event was an effective way of promoting her Denton-based photography company.
"It's a little bit more relaxed than a normal wedding," Myers said. "That I get to show people what I do has been fun."
Another Denton-based business, event equipment rental company 5 Star Rental, also attended.
"The cool thing is it's the whole entire wedding experience from start to finish," 5 Star Rental general manager Cristi Carothers said. "It's been a great experience."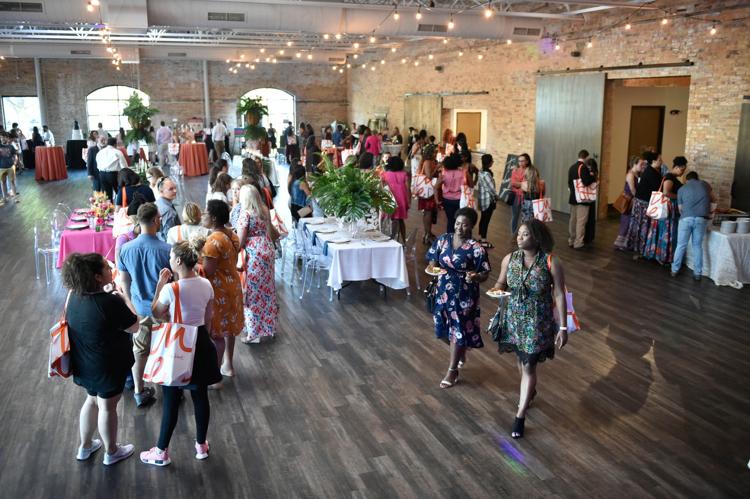 As for the "bride and groom" of the night, Nicholas Laning said he and his wife, Hannah, were approached by The Big Fake Wedding to participate in the event's vow renewal ceremony and "figured it would be a fun time."
"The funny thing is we're actually wedding photographers," Laning said. "Part of the fun was doing stuff with other photographers."
Big Fake Wedding production manager Ashleymae Elmore said the night was a success from her perspective.
"Today was so smooth, and that's not always the case," Elmore said.
Starting in September, The Big Fake Wedding will also host "Swaddle + Swoon" baby shows in addition to its big fake weddings.
JUSTIN GRASS can be reached via Twitter at @JustinGrass10.


[ad_2]

Source link