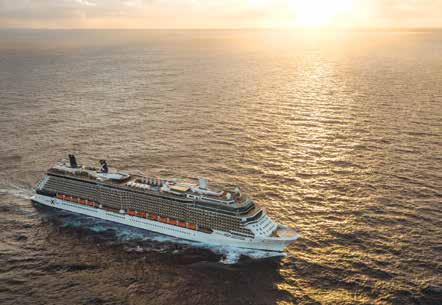 On Wednesday, November 13, Celebrity Cruises will host the second annual Soirée on the Bay, an exclusive charity event aboard their luxurious Eclipse ship benefitting the local LGBTQ community. Celebrity Cruises celebrates Love and Diversity all year long and across their fleet and has been honored as Most Gay-Friendly Cruise Line.
This year's Soirée on the Bay will continue to excite guests with an onboard preview of their award-winning culinary offerings, wine list, craft cocktails, and unique entertainment. The event will benefit the Richmond Ermet AID Foundation (REAF). Also returning this year as a sponsor is LGBT community media partner the San Francisco Bay Times.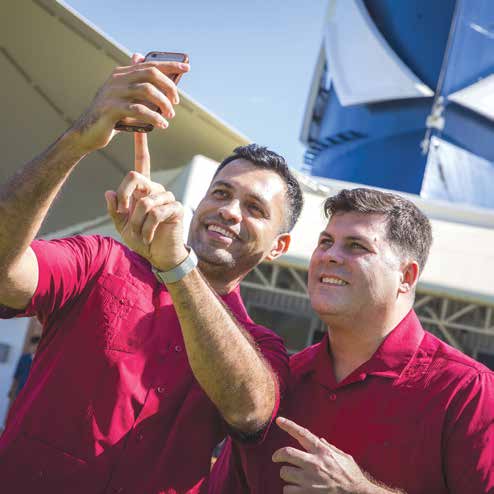 "Celebrity Cruises prides itself on giving back to the communities it serves. As the first cruise line to host a same sex wedding, a partner of MeetMeOnboard ( https://MeetMeOnboard.com ), and winner of the Annual CRUIZIE award among others, we continue to uphold our devotion to our LGBTQ guests. It has been our honor to partner with charities like REAF to raise funds and awareness in the San Francisco Bay Area. We look forward to hosting everyone on our gorgeous ship, The Eclipse," said Scott Clifton, Area Market Director Celebrity Cruises. 
Honored guests are Okan Sengun, Founder of the LGBT Asylum Project. Sengun immigrated to San Francisco from Turkey 10 years ago, completed law school here and is the founding attorney of Okan Immigration Law Group, a private law group that handles marriage-based green card and naturalization applications as well as asylum cases based on political opinion, race, nationality, and religion.
As the co-founder of the LGBT Asylum Project (along with Adam Sandel), he helps LGBT individuals to find legal asylum here. They often have fled from other countries where they would be either imprisoned or put to death for being gay. Sengun will be joined by two clients whom the Asylum Project recently helped to gain asylum from their home country of Myanmar. 
This exclusive evening will include underwater-themed entertainment, live music, dancing, and special guest appearances/performances including Franc D'Ambrosio. Best-known for his impressive portrayal of the lead role in Andrew Lloyd Webber's Tony Award-winning musical The Phantom of the Opera, D'Ambrosio performed as the famed masked man more than 2,100 times. Affectionately known as the "Iron Man of the Mask," he held the title of "The World's Longest-Running Phantom" for more than a decade after bringing over five million theatre-goers to their feet in a 6-1/2-year run.
REAF will also announce two agencies as beneficiaries of their 'Help is on the Way for the Holidays XVIII" concert & gala, and will present them with recognition awards. They include AGUILAS—in recognition of their 25th anniversary this year—and Project Open Hand—in recognition of their 34th anniversary. AGUILAS provides HIV education and outreach to the Bay Area Latino community. Project Open Hand provides meals with love to people disabled with HIV, or other critical illnesses, as well as to home bound seniors.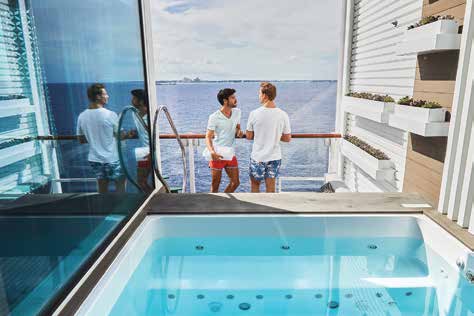 "We are excited to be the beneficiary of this event for the second year in a row and proud to have Celebrity Cruises as our ongoing official cruise partner," said Ken Henderson, Executive Director of REAF. "Last year, Celebrity went all out to make sure this sold-out party was first class all the way and our guests have not stopped talking about it. The fact that we can use this party to also bring attention to the 3 other charities we will be recognizing is just icing on the cake." 
The emcees will be award-winning journalists Dion Lim and Dan Ashley of ABC7 News. Mayor London Breed has confirmed attendance and will give remarks at the event.
What: Soirée on the Bay II aboard the luxurious Celebrity Eclipse®
Where: San Francisco Cruise Terminal, Pier 27, San Francisco
When: Wednesday, November 13
Time: 5:30 pm to 8:30 pm
Why: Several LGBT organizations will be honored including: AGUILAS and their 25th anniversary, Project Open Hand, and the LGBT Asylum Project
Beneficiary: Proceeds benefit the Richmond/Ermet Aid Foundation (REAF), which funds HIV services, nutritional programs, and programs that help homeless youth. 
Tickets are $120 per person
Purchase Tix: https://www.eventbrite.com/e/soiree-on-the-bay-ii-tickets-70954267123
More Info: https://www.reaf-sf.org/
 Celebrate onboard the luxurious Celebrity Eclipse®, with exquisite culinary offerings and engaging entertainment. Please note that for security reasons, all ticket purchases and media RSVPs must be received/purchased by November 3 to allow for ship manifest verification.