TNN | Updated: Nov 14, 2019, 4:18 IST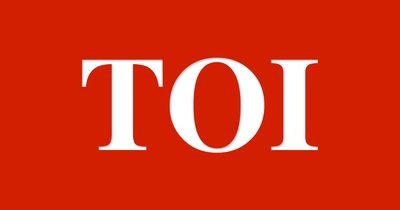 CHENNAI: The trees glittered with serial lights. The hawkers with their wares had disappeared from the pavement that was now double in width. The road looked like an endless slab of slate that had been wiped clean. As chief minister Edappadi K Palaniswami left the newly-inaugurated pedestrian plaza, shop owners and their families, evening walkers, shoppers and residents from the neighbourhood poured out on Pondy Bazaar to savour the change.
Never had Chennaiites seen any part of T Nagar so spotlessly clean. The transformation was near magical. Workers in shops that lined the street took a break and sat on the many hard stools scattered on the pavement. "We feel like we are in a different world," said Vasu, his legs stretched out, basking in the warm glow of the street lamp that sported a heritage look. Elsewhere on the broad pavements, there were entertainment artists.
The 'Tall Man', as Kalandar Tameen Ansar called his lanky puppet creation with blue and white lacy strips of cloth, drew crowds. Rufina, her mother and little daughter took selfies with 'Tall Man'. "Business is much better now," said her husband Mohammed Daseef who has a footwear shop nearby. "Customers can now see our shop façade," he said grinning. Morning walkers, joggers and even yoga enthusiasts invaded the pavements in the morning before the sun showed through the old sturdy trees that lined the street, said Daseef.
Music blared from the midst of a large gathering in front of a textiles showroom. It was Arcus and his team of rappers and hip-hop artists, all students from a popular engineering college in the city. As young and old tapped their feet to 'Are you ready for more', someone in the group shouted, "Machaan, namma irukirathu Chennai paa (We are in Chennai)'. The group switched to Tamil rap. Thrilled with the crowd response, Arcus shouted above the sound of instruments, "We perform in open spaces in the city wherever available. We now plan to perform here often."
A few families could be seen taking a joy ride in the battery-operated vehicles. "We only hope the corporation maintains the plaza. We love it," said T Nagar resident Sreenivasa Rao, taking a stroll with his family.
The artificial wedding jewellery seem to sparkle more, clearly visible from the glass shelves. The Annai Flower bazaar that not long ago spilled on to the narrow pavement, remained within its neat premises.
As shoppers walked past a Chinese lion held together by Chandru and his friend, a battery-operated vehicle whizzed past, with one of the passengers, dressed in white shirt and veshti, a white furry topee perched on his head and sporting dark glasses. "Hey paaru, MGR poraru (There goes MGR)," shouted an old man excitedly. He watched for a while and then lay back on the pavement, looking content, a smile on his lips.
more from times of india cities